The robert adams institute
"our mission on this earth is to be of service to humanity"
The Teaching of Robert Adams " I Welcome You With All My Heart."
Digitally Re-Mastered Audio CD's - All transactions are secure
New. The Robert Adams golden Classic collection Series
The beautiful Golden Classic ten Dialogue Collection +
including gift 'all is Well 2 ' Complimentary Gift two CD-DiAlogues
Crystal Clear Sound in Perfect Presence, emanating the beloved Sages palpable, instantly uplifting deep peace of evolved understanding in spiritual reality.
"The Eternal Sun Unchanging Behind the Sun of Temporal Experiences."
"The Robert Adams classic collection is definitely a gold winner for anyone in the path of spiritual unfoldment. This surpassed my expectations on all stages. Being able to listen to Robert Adams voice in my car on the way to work as if he is in front of me for some reason lets me absorb it more deeply than reading it. It immediately lifts my consciousness over and over again. I learn something new each time as if it was the first time. Pro level as if right there in his voice sound is flawless and definitely his premiere talks as stated. The feel of his soft humility I get as a wake up call..."
John Nearing Whitney Yoga News New York New York (documented)
Entering into the authentic, exquisite experience of internationally revered teacher, Robert Adams, "suffering subsides" founded in the ancient spiritual timeless classic Truth of our original nature of seamless love, compassion and humility, the foundation to personal unfoldment in the cessation of suffering in everyday daily life. Enjoy an exquisitely beautiful, rare collection of the gentle Presence of beloved Sage Robert Adams in a personally guided spiritual rising, "I am calling you to a higher vision" through the pure vistas of Eternal Truth, unchanging.
This Robert Adams Collection Series I includes a richly diverse, profoundly moving personal unfoldment into "The Light of a Thousand Suns' through precise directives, immaculate clarifications in application, unfolding into "a direct experience of God, beyond mere memorization and words", amid his renowned, truly joyful kind gentility and humor. Robert Adams boundless friendship amid 'clean spirituality', takes one by the hand into Perfect Peace within.
Enjoy the Gift of "All IS WELL 2" Complimentary 2 Free Dialogues Included
Arrives in gold tulle gift bag with complimentary Robert Adams Contemplation Card
GOLDEN CLASSIC INCLUDES-
- Silence of the Heart vol I (2 CD-Dialogues)
- Silence of the Heart vol 2 (2 CD-Dialogues)
- Silence of the Heart vol 3 (2 CD-Dialogues)
- All Is Well vol 1 (2 CD-Dialogues)
- All Is Well vol 2 (2 CDDialogues) (complimentary included)
Domestic
$79.80 (Savings of $19.90) + Shipping
International
79.80 + (adjusted)Shipping
"Chant with all your heart. Do this everyday. Chanting makes you pure. It opens your heart." Robert Adams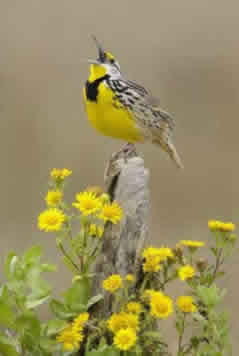 ROBERT ADAMS Classic CD Digital Audio-PureForm original Dialogues
Robert conveys his own experience in topic format