More Website Templates @ Tympanomastoiditis. July 30, 2012!
Welcome To


Our Mission On This Earth
Is To Be Of Service to Humanity.
A Non Profit Institute Established by Robert Adams Teaching Through His Lineage The Original Pure Form Teaching of Illumination Through Love, Compassion and Humility, The Sole Source of Teaching.
Peace. Harmony. Illumination.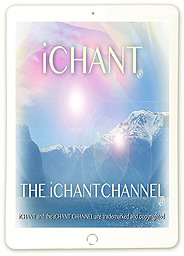 The iCHANT CHANNEL
Here we welcome you to a sanctuary of The Meditations, The Lessons, inspiration and clarification of The Original Pure Form Teaching of Robert Adams through his lineage and personally selected teachers.
Celebrating Our Nineteenth Year!
THE STUDENT SHARING PAGE CLICK
The Personal Experience of three decades of Teaching of the internationally revered Sage, "The Father of Awareness", beloved as "The St. Francis of Assisi".
1. The Lessons
2. The Daily Meditations, Music, Practices
3. The Benevolence Project
4. The Life Illuminated
5. Non Harm or 'Ahimsa' to all, embracing traditional ethical vegetarianism.
In deepest blessing and gratitude to Mrs. Robert Adams, the Sages selected teachers as lifelong Inner Circle Students, and the joy of brotherhood in unity. Here he established his sole sites as the home of his Teaching. Enjoy the tribute sister site of his beloved, Mrs. Adams with Robert Adams literature and materials. Peace be with you.
"Always remember the most important thing: love, compassion and humility."
"If you are a true friend of God, you feel loving kindness to others, you are of service to others. You alleviate the suffering of others in practical ways. Therefore this Christmas feed the hungry. Give presents to the children, visit the housebound. Go out of your way to make others happy asking naught in return. For this is the nature of the Self, God within you." Robert Adams
"Within you is the Light of a Thousand Suns. Let the True Sun Shine Forth!"
Peace. Happiness. Fulfillment. Security.
"Do this Practices until you feel the deep peace within you. The Bliss. Pure Bliss is your birthright. This is a practical Teaching. You should be able to experience, to really really feel, this deep bliss everyday. Your entire life will change. Everything is illuminated. You will perceive the deep omniscient love, the compassion, the bliss that is permeating all of life. It is up to you to find this. This has been my experience."
The only Western Master of Illumination honored globally in purity of spiritual stature, a classical Master Teacher and his path to inner illumination honored by the worlds orthodox and New Thought paths for decades.
Responding to requests for his own personal experience in attaining an ethereal unchanging peace, compassion and joy, The Master Spiritual Teacher and lineage of the Compassionate Heart of Advaita, the sole American teacher revered internationally as a true master confirmed in spiritual lineage, Robert Adams uniquely relays his own personal experience in the ancient ancient authentic path of Illumination, the light of the true Self.
Known internationally as "The St. Francis of the West," Robert Adams resided in the family oriented ocean centered suburbs of California devoted to the 'householder' role of a Western family man in the traditional classic Vedic lifestyle path for over forty years. Following his confirmed stature with Ramana Maharshi he remains prominent in reverence within the classic spiritual traditions for his unwavering dedication to ahimsa or non harm, promoting vegetarian diet, animal rescue and preservation societies, in a culture that remained uninvolved in this aspect of authentic, ancient spiritual awakening.
Deeply beloved for his children's protection organizations in 'selfless service to humanity', he is famed for his disarming humility and kindness, regularly taking the shoes off of his feet and handing them to street residents - the hungry and homeless-throughout the city. Robert Adam's stellar stature of spiritual integrity and original truth teaching, provided humbly from his own experience, is and was not affiliated with any other teachings or self appointed groups, rejecting all requests for such.
He taught only with his daughter as shared in The Golden Tribute classic video. In a genteel response to global inquiries, Robert Adams received requests to speak due to his dramatically impacting deep peace and loving kindness, sharing other worldly realizations which he transmitted to the 'common man and saint alike'. Spending his days in dedicated counsel to appointments globally reserved by students and teachers alike, he responds to inquiries in the realization of ancient interior illumination in modern day life, emphasizing "The direct experience of God" in priority.
"Happiness is the substratum of your existence. This happiness is unchanging." Adhering to traditional values and morals in the tradition of 'all true religions', he is the sole Westerner, sage and master revered by orthodox Eastern and Western traditions for decades for his humility and traditional statutes, beloved by both Catholic priests as lifelong students as well as Eastern teachers, as the original Western Teacher of Illumination and founder of his own path prior to contemporary books, interpretations of similar sounding unrelated precepts. "I welcome you with all my heart. This has been my experience. Try it and see if it works for you."
His original Practices, extemporaneous Discourses, deeply warm hearted gentility and ethereal peace in stunning transmission have peacefully transformed lives for decades for modern seekers of Truth. Welcome to Robert Adams Original Teaching. Peruse The Lessons, Practices, Music, Service Project, Aids and Classes.
"Our mission on this earth is to be of service to humanity. To alleviate the suffering of others." Enjoy The Teaching link below for an introduction to the Sage.
"An easy way to begin to feel the happiness of God in your life is to sing and chant with all your heart every morning and evening. Read more on Robert Adams Teaching
This lifts you above this world. You may sing from any faith, just sing and chant to God with all your heart everyday and this will purify you, bring holiness, happiness."
the Ponderings
New! Spring Ladies Online Meditation and Music Master Class Series. 2016 RSVP
"The day will come when you will open your eyes to a completely New Reality. It is so bright, so All-Pervading, that all will be revealed. Joy is your heritage. Bliss is your birthright. Everything will shine with the splendor and glory of Ultimate Reality.
Ass the endless blue sky remains in vast magnificence above us, regardless of the events occurring on the earth, Bright and Shining Reality remains ever the same, filling you with indescribable love, joy, delight and completion.
You gently realize that You are this Reality. You were always this Reality. And so is everyone else. This is the experience of all great true religions. There is no variation. No modification. You are infinite, unchanging, All Pervading peace. Compassion. Happiness. How does this feel? Bliss magnified a trillion times. Love expanded beyond infinity."
Robert Adams
A New Reality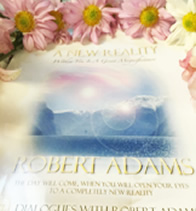 the Music
"Sing with all your heart." Robert Adams always selects live music to accompany his live Dialogues. He includes his favorite live performance as he sings along to the St.. Francis Chant below exemplifying his teaching: Non Harm to all.
This music and other live chants are available on The New Reality Three CD Set for personal home use in daily joyful song.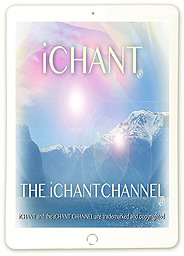 The iCHANT CHANNEL
"Sind with all you heart. Gregorian chants, Eastern chants, the holy music of your faith. Surrender all to God, a personal God in your heart. Practice The Three Virtues. This world will lose its hold on you. It does not matter if you live in a castle or a cabin. All that matters is that you have a direct experience of God. That you know who You really are. If the end result of Illumination is love, compassion and humility, what if we were to do that Now?"
Read more on Robert Adams Teaching click here
FEB. 2016
Thursday Night Candlelight Services Begin.
Live Question and Answers. Live Singing and Chant. Pure Form Discourse. The Original Pure Format in Warm Brotherhood.
Ladies Meditation and Music Evenings Begin FEB 1. Join the international fellowship in the original beautiful Robert Adams Meditations to Music in a powerful evening of joyful immersion in the 'peace that passeth understanding."
A beautiful and sensitive application of the rare, original meditations of Robert Adams for women, with soul nourishing discourse, uplifting meditation, personal prayers and music. Special Guests and authorized teachers selected by Robert Adams.
HAPPY BIRTHDAY AMRIT!
Thank you to our Indian fellowship for your wonderful cards, vids and emails for Amrit! A joyful day was had by all!
"When you celebrate, celebrate with all of your heart. Make life joyful as you unfold. Do not become grim, uninvolved. Within you is a joy beyond imagining. Let this joy burst through in all of its radiance."
Robert Adams

Robert Adams Infinity Institute for Compassionate Living is a non profit Institute "In Service to Humanity."
Personally established by Robert Adams as the sole teaching and presentation of his works in His Original Pure Form format with his selected Teachers of Love Compassion and humility in His Lineage. " For generations to come." Peace Peace. Peace.
Robert Adams
Peace. Love.
The Internationally
Renowned Spiritual Master Sage of Illumined Living Through Love, Compassion and Humility.
"Within You Is The Light of a Thousand Suns. Let The True Sun Shine Forth." Robert Adams
Welcome to the sole source of the pure-form Teaching of Robert Adams, presenting his practices, music, classes, celebrations and multi layered personal path to Illumination. The Pure Form Teaching or representation of Robert Adams does not appear on falsely claimed affiliations or attempted social media illegal infringement arenas in respect and honor of Robert Adams personally established one home site assuring all in spiritual integrity of enjoying his deeply joyful Message.
Link here: A special welcome from Mrs. Adams.
Mr. and Mrs. Adams raised all of their children to carry on their fathers message, in a loving joyful home amidst the worlds famed spiritual teachers, authors, political leaders and ancient temples in international religious schooling, as a forefront to their present day teaching of his work, carried on by his grandchildren in love, "for generations to come."
Student hosted Inst. Classes 8 wk. Series. Clean Spirituality. We stand spiritually strong in love and compassion for all in honouring the golden heart of revered sage Robert Adams. "How to live? Live by the Golden Rule. Do to others as you want others to do to you." Here he established his sole sites as the home of his Teaching. Enjoy the tribute sister site of his beloved, Mrs. Adams with Robert Adams literature and materials. Peace be with you."
Music with words opens the heart to Truth" "It is good to sing and chant the music of your faith first thing upon arising in the morning, before the world gets a hold of you." Robert Adams. Below enjoy as Robert Adams sings along with The St. Francis song at his public talk. The New Reality Meditation CD below ponders the transmissions in a special ladies meditation.
Robert Adams and his Teaching have been shared in the media for decades as the premier Western teacher of illumination in world- wide reverence in temples and ashramas, The Mountain Path and Saints and Sages magazine, the books; Sublime Love, Nirvana 101, Pure Advaita No Agenda, and blogs/columns; The Daily Om, Modern Enlightenment.
"Robert Adams is the only Western Teacher acknowledged as a Master in India. Teaching the ancient ethics with his unique powerful wisdom so sacred, is a rare opportunity in todays world."
Gur Kirtan, Light on India
The gentle Sage of peace, Robert Adams is the only American Master Teacher of a authentic ancient lineage, acknowledged globally for five decades. Robert Adams on the necessity of warm heartedness as a pre-requisite to joy, introducing his personal Institute as his sole dissemination of his Pure Form Original Message, offering a rare inspirational example for modern Westerners as one embracing the role of suburban householder.
If the end result of Illumination is love, compassion and humility, what if we were to do that now?
A modern American family man, his beloved wife by his side, his emphasis on peaceful compassion in the traditional classical precepts of Illumination endear him to thousands. He relays his own personal experience as his Teaching. Introducing The Eternal Now, The Gap, The I AM Meditation to the West prior to any previous cultural exposure, his kindliness and emanation of peace attracted audiences. Introducing these precepts to the West over 40 years ago, Robert Adams has never nor is affiliated with 'non dual' 'advaita' modern groups or interpretations, as he states: "There are a lot of people saying 'I am Consciousness, and 'sitting', being quiet, but they are not kind warm hearted people. You must be compassionate. For this is the nature of the Self."
With Love and Gratitude to Beloved Mrs. Adams:
.Join Beloved Mrs. Adams Presents Her Column:
'THE PATH TO ILLUMINATION'
Join in the Daily Pondering in the Tradition of Robert Adams. "Do not simply read the words. Digest them."
Beloved Mrs. Adams Presents Her Monthly Series In Special Introduction to Her Husbands Most Requested Dialogues Accompanied By Her Pondering. "True Love Never Ends." Robert Adams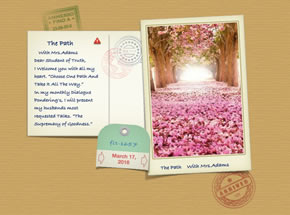 Mrs Adans Series: "The Path" Pure Discourses
Beloved Mrs. Adams Special Monthly Pondering Series With Special Periodic Intro to Her Book
"You Are Eternal." You are far beyond the temporal experience that is appearing in ever changing events. How to realize and directly experience this deeply beautiful reality?
This is the path of illumination. "Do these practices daily, and the happiness will come bubbling up. This world will lose its hold on you." The sequential, multi- layered Teaching is guided by Robert Adams through is Lessons, Practices, and deeply joyful, beautiful guidance on daily life events and choices in accordance with The Power That Knows the Way.
"I teach not only Advaita, but the heart of devotion. All faiths may apply these practices."
Robert Adams
Enjoy Dr. Warners site: Clean Spirituality, where our actions and words celebrate our spiritual core.
Beloved Dr. Warner, Robert Adams first student, is his direct original student and requested Teacher.
Robert Adams Speaks:
On Tragedy and Suffering
One who understands all- pervading truth, who has been touched by God, One who knows who they really are, is the first one to get in there and help.
For you realize you are not separate from others. There are no others. I am the first to get in there and help. For you realize that the ultimate truth is that You, the real You, are pure compassion. Therefore you can do nothing else but alleviate the suffering of others.
You ask people what you can do to help them with all the love in your heart. There is no doubt about this. You are peace itself. Yet you do not use spirituality to excuse bad behavior, to have a cold heart. You preserve life. You honor life. You do what you can to be of compassionate service to others. You go out of your way for others. You have expanded your consciousness beyond yourself. Thus you are naturally manifesting your true nature.
The secret is that you never forget who you really are. You are a son or daughter of God. You are eternal, all pervading. Therefore you perform Right Action. Compassionate action. And you remain in peace, in your heart. Yet you feel the suffering of others as your own. This is the way of Truth.
1. The Meditations and Inquiry "Upon awakening."
2. Music and Chant Daily: The Dialogue Music
3. Service to Humanity: "Feed the hungry."
4. Pondering the Lessons "Do this twice daily."
The Love
You are Eternal Light on the Path
The Boundless Space System
The Boundless Space System
THE BOUNDLESS SPACE SYSTEM
copyright Robert Adams
"When I use the word Space, I am referring to pure Consciousness. God. Bliss. Love. This is the Space within and without everything. Everything is Boundless Space. Pure Divine Perfection. The Supreme. By doing these things, you will really feel this, really realize Boundless Space for yourself. This will free you to rise above your mental limitations. For you are not a mere weak human being.
YOU are All -Pervading."The Boundless Space Discourses were originally recorded by Robert Adams over twenty five years ago, distributed in India through pamphlets, and constituted many of his recent Talks. The Boundless Space course consists of the original Dialogues, Meditations, Ponderings and more.
NEW: Lesson Student Reunion Bandhara! All former Lesson Students who wish to attend online reunions, celebrations, skype, all day chant, RSVP
ROBERT ADAMS STUDY GROUP online meditations, chants, warm original format established by Robert Adams.
All graduate Lesson Students reserve your evening for the online Christmas reunion; music, discourse.
The Eternal Reality. "Never Say That Nothing Is Real. God, As The World Is Real. God Is both personal and impersonal, but to experience The Supreme, you must have a personal God in your heart."
"You Are Here Because of Karma. It Behooves You Not To Create Anymore."
"Never say "I am nothing." Westerners do not understand this ancient Truth. By 'no-thing' I simply mean nothing temporal. You are a child of God. Love, happiness, loving kindness is your nature. Do not use spiritual terms to evade the repercussions of your actions. Instead, realize that this life is sacred, auspicious, a rare opportunity to unfold. If you really understood 'no thing' you would have no desire to announce your spiritual stature to anyone. Why would you do this?"
"You can tell someones spiritual stature by their loving kindness. Their reaction when someone asks them to go out of their way for someone, without reward. Selflessness. Love."
"How to live? Live by The Golden Rule."
"Within You Is The Light Of A Thousand Suns."
"Happiness is the Substratum of Your Existence."
The Narratives and Meditations of Robert Adams
Literature
"Silence of The Heart" You, The Divine Self, God within you, is Perfect, Omniscient Love, All Pervading Peace, Compassion.
US selection above includes Priority Mail 23.00
International shipping button 35.00
When you act from the Self all delusion dissolves and there is only love. The Silence of the Heart Robert Adams. The classic world renowned treatise on life and illumination in Absolute Truth. A beloved favorite. Includes shipping - to the US and international .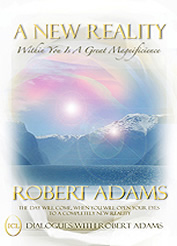 A New Reality
A New Reality
There is a world of love, happiness, peace, compassion, that is eternal, unchanging.
What reality are you identifying with? A rich, rare resource of the original practices, meditations and clear directives that you can apply easily for greater peace and joyful out flowing. Enter Here for More A New Reality
"There is a Reality of love, peace, happiness, bliss. Which Reality are you identifying with?"
US selection above includes Priority Mail 23.00
International shipping button 35.00
Happiness This Moment (click here for MORE HAPPINESS)
Happiness This Moment
Happiness is your true nature. Happiness is the substratum of your existence.
The essential foundation of divine reality of the unchanging nature of the joy within. More on Happiness
"Within You Is The Light of a Thousand Suns."
US selection above includes Priority Mail 23.00
International shipment 35.00
The Gap
Robert Adams originated his title 'The Gap Teaching' audio and books distributed and much loved throughout India and the U.S. for several decades. copyright Robert Adams
The Gap: Fourth Dimension
The Fourth Dimension of Life constitutes one of his most requested topics of experiential application. Dr. Charmane Punjab, a lifetime dedicated student of Robert Adams will be presenting The Gap Teaching of Robert Adams in Georgetown D.C. throughout March with Dr. Warner.
The Power That Knows the Way
New Online Studentship Courses. Four Week Sequel  June 9, 2015
Request Mailing Listing Reservations
THE POWER THAT KNOWS THE WAY SYSTEM
copyright Robert Adams
"When you surrender your anger, confusion, sadness, cynicism, gossip, selfishness, to The Power That Knows The Way, you will find that you begin to sail through life. You are guided to making the correct decision in all life circumstances. This is a very practical Teaching. You will see results in your life. Suffering subsides. You find yourself in harmonious situations. You attract people full of loving kindness.
You are lead to environments conducive to inner progression. Yet you must decide to do this all the way, to do these practices everyday. To change for the better. When you jump into God, Bliss Consciousness, through adhering to this surrender to The Supreme, you will be guided. Protected. For there is a Power That Knows the Way that will lift you up.
You are protected." Over thirty eight years ago Robert Adams originated The Power That Knows the Way and The Current That Knows the Way Teaching, offering several dozen Dialogues in pamphlet format and live recordings. A favorite and most beautiful offering of 'sunshine within your heart' that explains in great precision and detail the workings of the universal law of underlying guidance available to all.
"How to live?
Live by The Golden Rule. Do to others what you want others to do to you." "I began in mystic Christianity Jesus is the Master of Compassion. Everything of beauty, of truth, is of God. Always put children first."
Robert Adams
"All is Love."
Dr. Blake Warner, lifelong student of Robert Adams in his original group, is authorized and requested to teach the Teaching in Pure Format, offering the powerful experience.
Residing in monastic grounds, Dr. Warner tours several times yearly with six week classes: "The I Thread" "Illumination." and a Master Class in application of the deeper multi layered Truth as spoken by the Sage in Happiness This Moment and Silence of the Heart. Presented in warm fellowship, amid the original format of Dialogue, Questions, Music, Meditation and fellowship with traditional blessed refreshments, as established by Robert Adams. Aug.-Sept.-Oct: Georgetown D.C.
*The Fourth Dimension of Life
*Karma and Compassion
*Spiritual Vegetarianism
*Robert Adams on Children
*The True Classic Path of Illumination
*The Practices of Robert Adams
*The Three Virtues
Our Student Pondering FB pages Now Public!
FEB 2016
The I Thread: Online Classes Begin
Each Thursday Night Join International Class
The Golden Rule and The Yamas and Niyamas
Given Yearly at The Georgetown Talks
these important fundamental aspects of The Teaching explain daily life and decisions on a practical level in required virtues of 'true studentship."
What is a Student of Truth?
"What is a true student, a devotee? One who chooses one path and takes this all the way, who follows the Yamas and Niyamas of Right Action. The Golden Rule. This is fundamental. You must be very careful. There are a lot of crazy people going around saying 'I am consciousness" "I am bliss, illumined" and they are the most unkind people you will ever meet. True spiritual students harm no one. How do you tell them? They follow the kindness of the teacher. They are gracious. Full of loving kindness. Benevolence.
They shine with compassion. They are very, very humble. They bother no one. They respect other people and ask others how they can make their lives easier for them. They do a few hours of spiritual sadhana, practices, devotions everyday. They feed the hungry, give to the poor. One who lives by these virtues is a truly spiritual person, regardless of their label or path. Be with virtuous people. Do not become self absorbed, strange, no career, no family, and imagine that you are unfolding. For many are simply becoming self absorbed. Be full of laughter, good cheer.
Be a reflection of the bright and shining light that is the True Self. When you begin to live this way, you have begun to become a student of Truth. Rejoice!"
Robert Adams
New. The Student Pondering Page is now public on Facebook.
The Student FB -Pondering Page is s non interactive inspiration refuge
Link to Legal Page above
Link to Student Updates Legal Documents
Required Legal Disclaimer: The Robert Adams Non- Profi Criminal Infringement and Piracy Prosecution. FB/Google Removal of criminal activities. Clean Spiritually and the Laws of Right Action.  April 2016 Update Questions and Answers t Institute Is Established Personally by Robert Adams.

Thank you
for your kind concerns in wise clarification of gentle spiritual discernment.
Unaffiliated attempted and removed sites, inaccurately claimed 'friends and students', retracted books and FBI information regarding Piracy are found on our legal page per your request in spiritual integrity. The Sage clearly defines a 'student' in order to gently unfold.
The Robert Adams Institute Logo assures you of receiving only the original Pure Form Teaching in the Sages order of instructives blessed by his grace in Ahimsa, his own documented selected Teachers by Robert Adams in his grace and benevolence, per respect to his establishment and sequence of order in ponderings. True 'students' 'devotees' of this revered offering of rare self- transformation in 'Ahimsa' or Non Harm to all, follow the precepts of non stealing, non harm, ethical vegetarianism, selfless service and daily practices as taught by Robert Adams. For documentation on authentic 'students' from Robert Adams own archives, and the accurate daily practices, information, see Mellies page.
The Boundless Space and The Power that knows the way are original Robert Adams teachings. Topic and title, copyrighted by Robert Adams to be disseminated solely in pure preserved format by himself and  his Institute. The Boundless Space is not affiliated with any other teacher, author, or individual. Any Boundless Space presentations, claims, workshops, retreats, media presentations. Attempted affiliations or talks constitute copyright violation per the precepts and copyrights of Robert Adams and are fraudulent, subject to customary legal protocol. Legal notification posted on news site.. Thank you for your many kind inquiries.
Discernment: Websites following this one have been removed by the authorities for criminal activities and are entirely unaffiliated.